I've decided as a way to reflect back on the year, I'd post a list of some of my favorite books that I've read this year and/or that were published this year! This is just a short list, and there were many though that I would've added but the list would be too long. If you posted your own list on your blog, too, feel free to leave the link! :)


"The Hunger Games" by Suzanne Collins - Definitely the #1 best book I've read this year...and actually one of my favorites I've EVER read! If you haven't, you must be crazy because you're missing out on one heck of a fantastic book (series)!

"Catching Fire" by Suzanne Collins - Okay so I just had to add the sequel to The Hunger Games in this list, too. It was amazing and addicting and left me thirsty for more! My favorite series currently; it feels like the third book will never come out!

"Hush, Hush" by Becca Fitzpatrick - Oh wow, this was an amazing, dark/gothic book that I fell in love with after the first few pages. The characters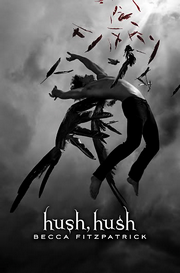 and storyline are so creative and deep...I'm so ecstatic for the next installment! This is a must-read that came out a few months ago.

"Pretty Little Liars" by Sara Shepard - I never thought I'd actually like this girly/cliquey series but it actually turned out great! I really enjoyed this book, it's like a guilty pleasure of mine, and I'm currently reading the next in the series, "Flawless".

"The Secret Life of Bees" by Sue Monk Kidd - Read this book for my English-type class back in May yet I still remember it very well. This story will stay with you for a long time, and I think I even liked it better than the movie [which was awesome, with Dakota Fanning]. This one is full of female-power, and is historical-fiction, yet great!

"Twenty Boy Summer" by Sarah Ockler - For a debut author, this one was fantastic! Very full of emotion and heartache, it was a great summer read and I thoroughly enjoyed it. Hope to see more from this author very soon!


"Just Listen" by Sarah Dessen - It was soo hard to pick just ONE book by Dessen to include in this list. And as ironic as it is, this one was my favorite that I read this year, yet I never wrote a review for it I just realized! I read it in July so it's too late now to write a thorough review - but if I ever read it again [which I definitely will!] I'll be sure to write up on it.



-------------------------------------


Well that was a very hard list to write, I wanted to include so many other books but sadly don't want this post to be too long. Did you love any of these books, too? Which ones did you put on your own list? Which books are you looking forward to for 2010?